It's time to celebrate Amplify Austin's city-wide 24 hour day of giving. 25 of our members agreed to write a tiny play on the topic of "gossip" to help raise awareness and funds for ScriptWorks!
👉   Tap http://bit.ly/ScriptWorksATX to visit our Amplify Austin page and make a donation at any amount.  
The scripts will be posted on Facebook, Twitter, and Instagram every hour and listed below.
DADGUM by JENNINE DOC KRUEGER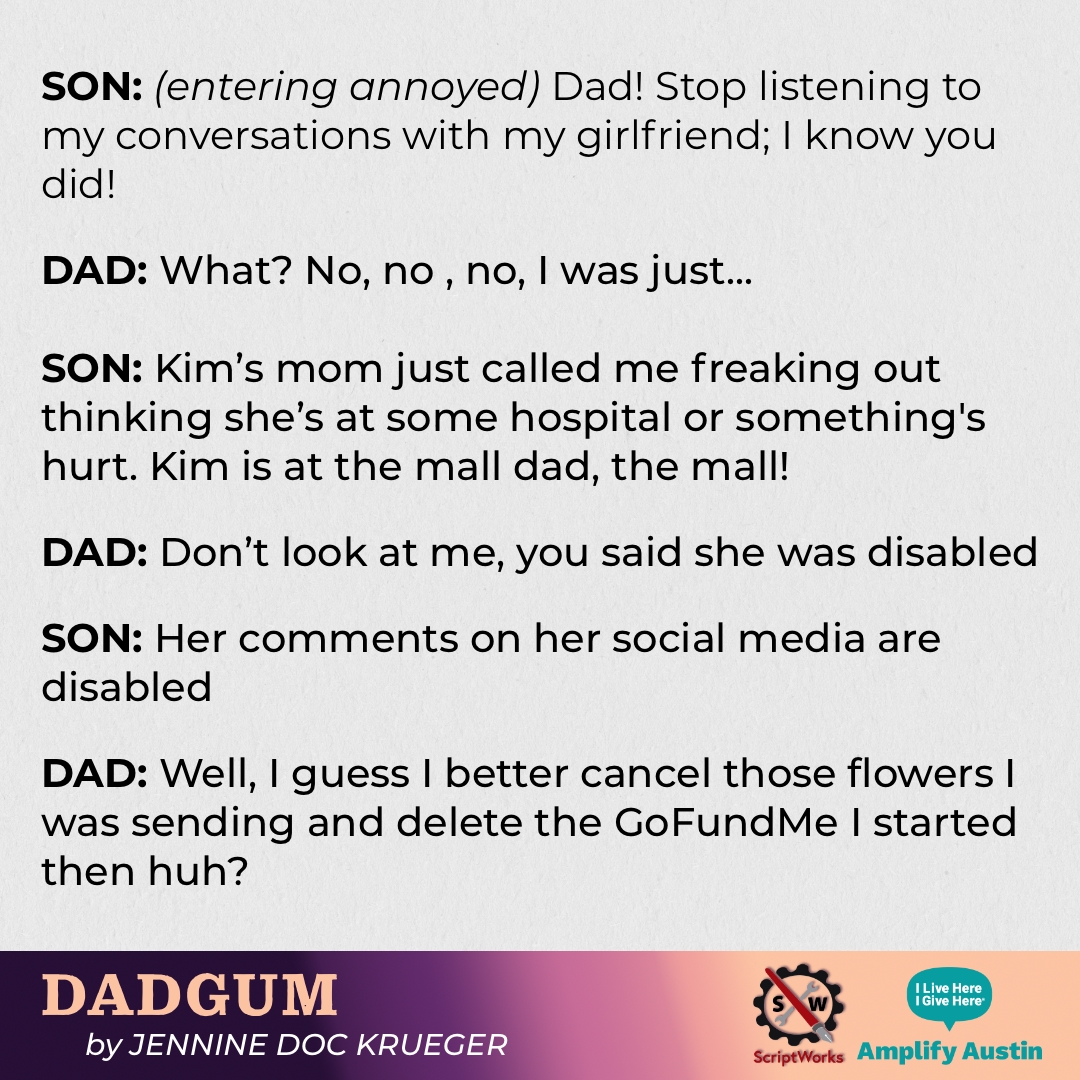 VANESSA by EVA SUTER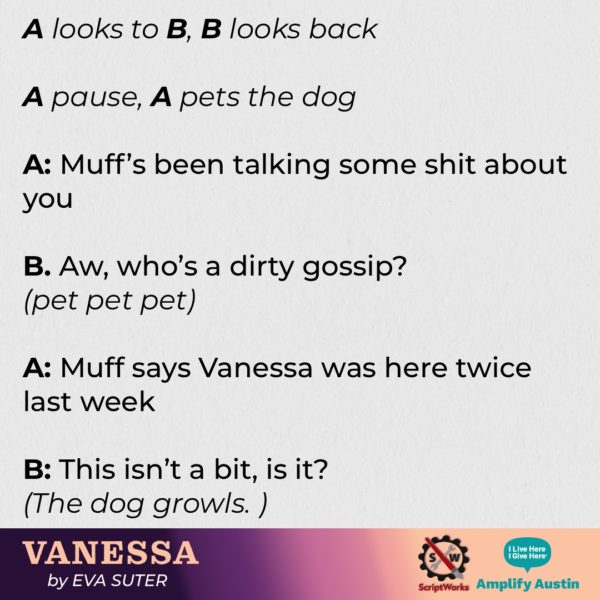 NOBODY SAYS by RAUL GARZA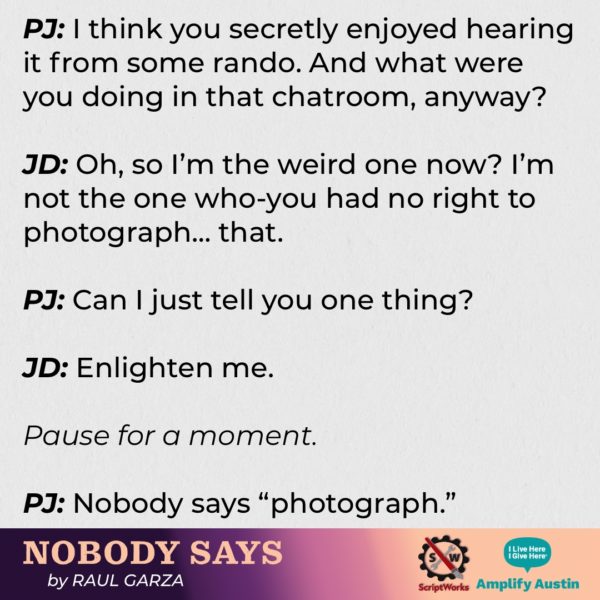 MARCH by SARAH SALTWICK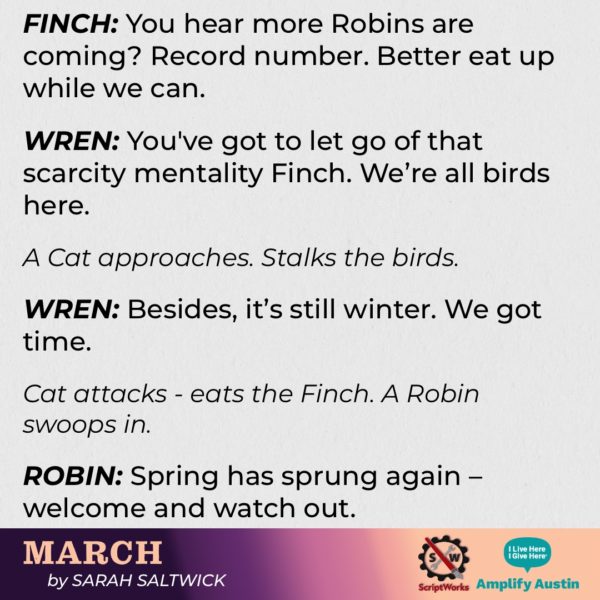 DESERTED by AVA LOVE HANNA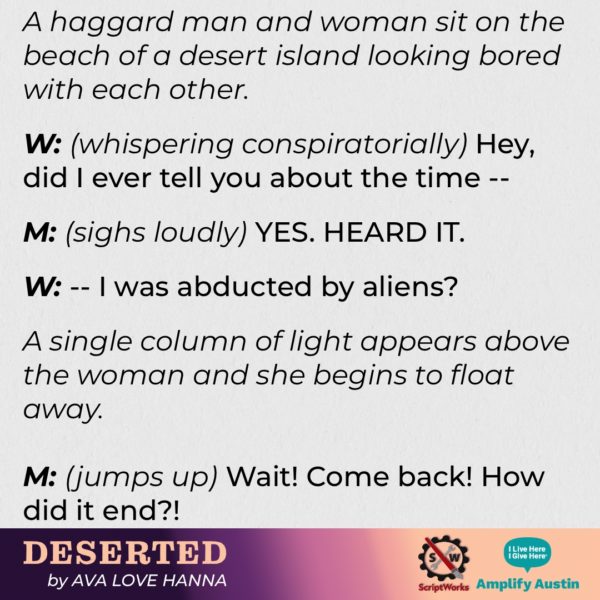 CHISME by J. ISABEL SALAZAR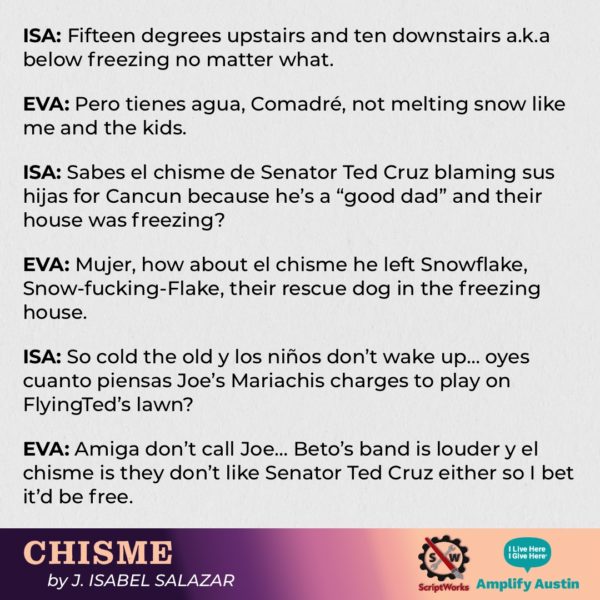 I TOLD YOU TO ERASE THAT PICTURE by JENNY CONNELL DAVIS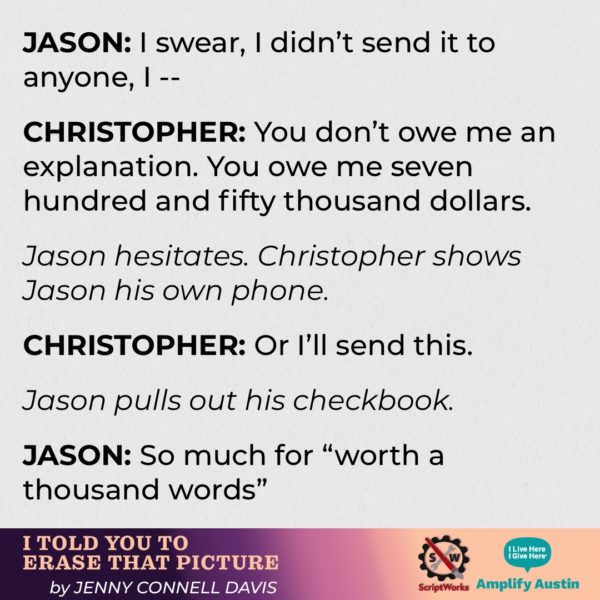 TIL ERCOT DO THEE PART by
LOWELL BARTHOLOMEE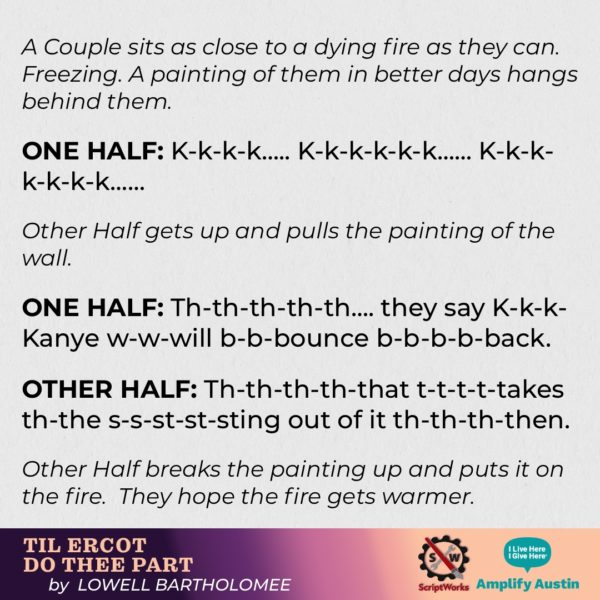 GOSSIP by GREG ROMERO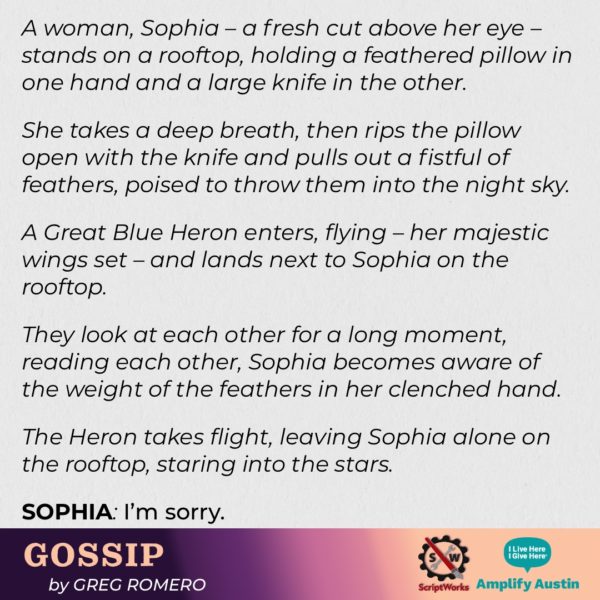 CANCELLED by CANDYCE RUSK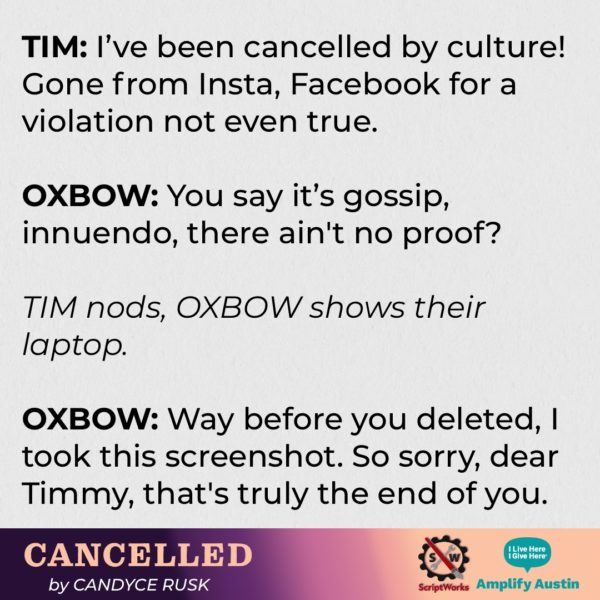 DO YOU HAVE A TYPE? by JULIE HOLDEN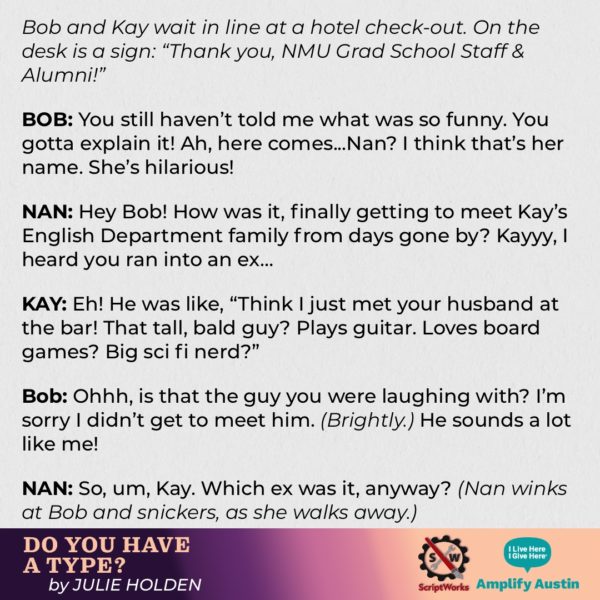 KEEP IT TO YOURSELF by MEG HALEY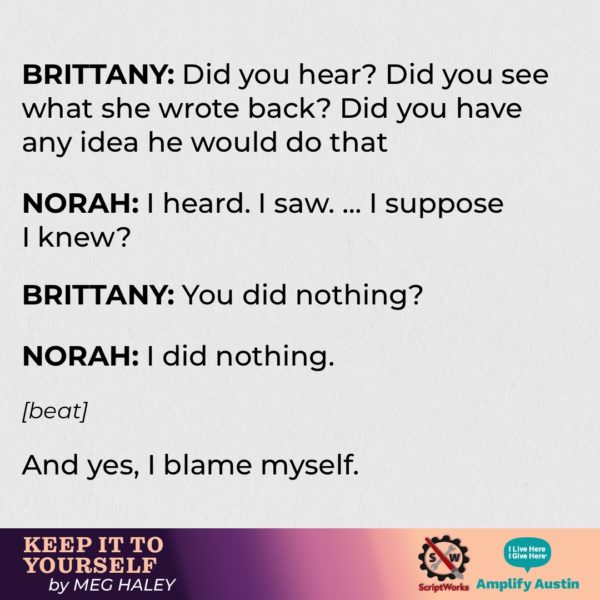 TUSHY by ANDRA LAINE HUNTER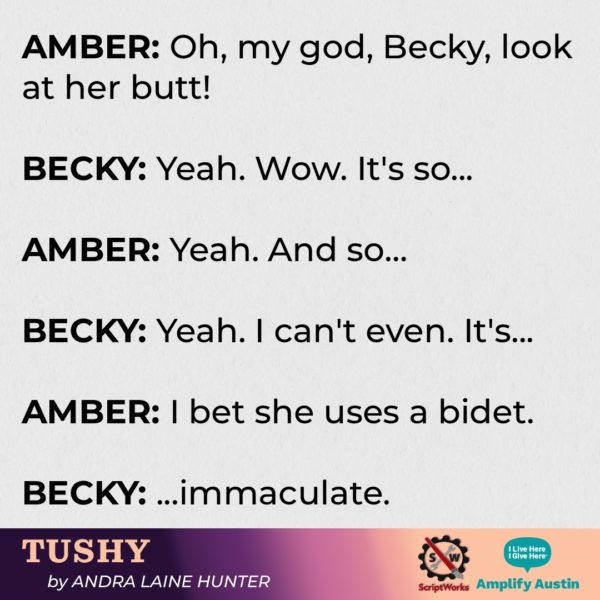 THE RUMOUR by DAN CAFFREY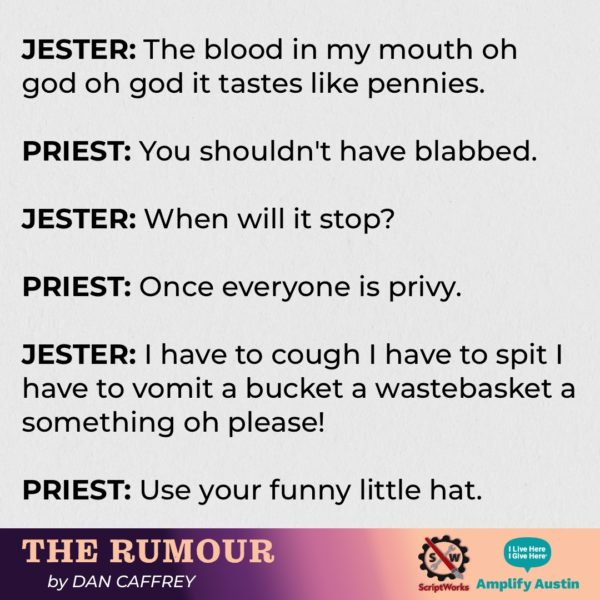 EL CHUPETÓN/THE HICKEY by RUPERT REYES
STUDY BUDDIES by MAX LANGERT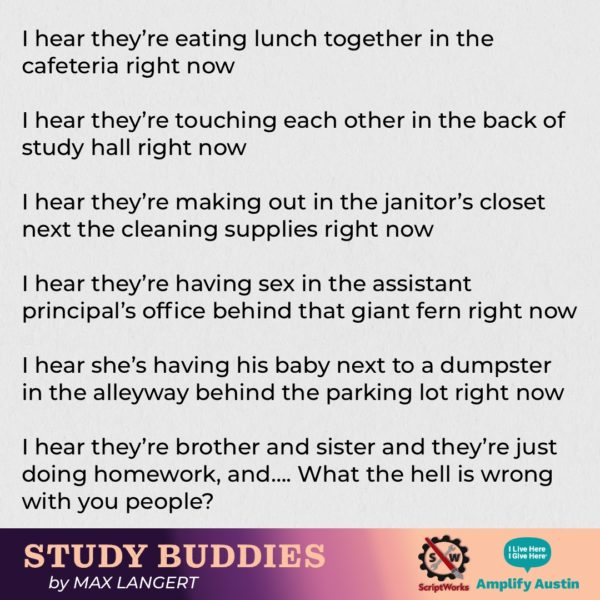 DID YOU HEAR? by ANNE WYNTER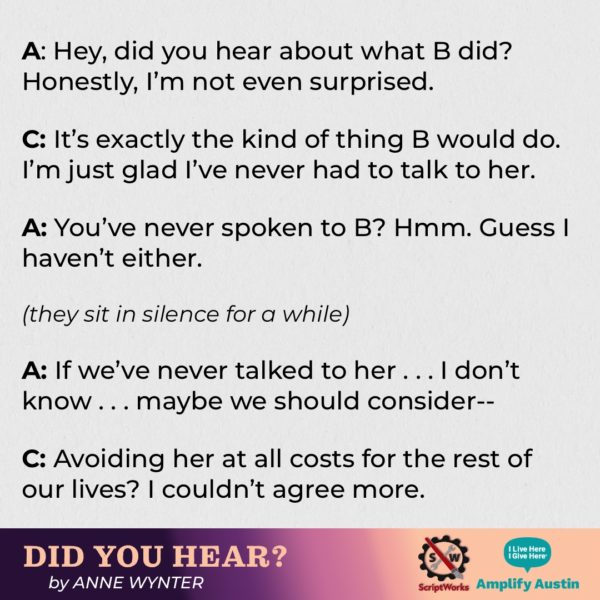 SECRET GIFT MESSAGE #113 by TRACE TURNER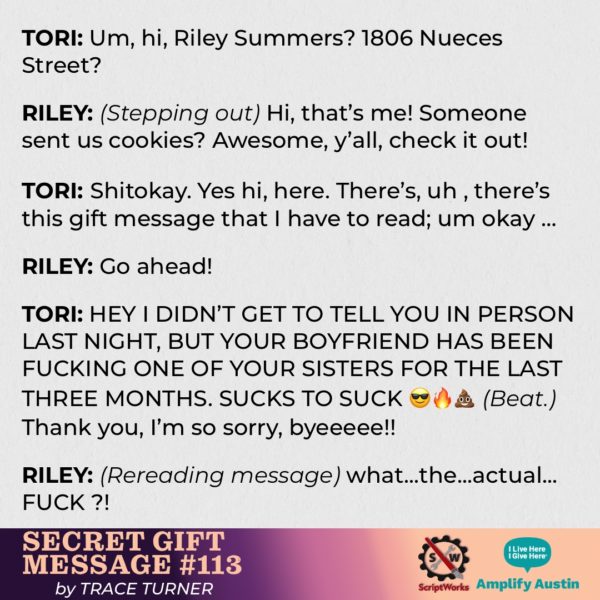 BUNKER by KATIE BENDER

THE LAWN by SARAH LOUCKS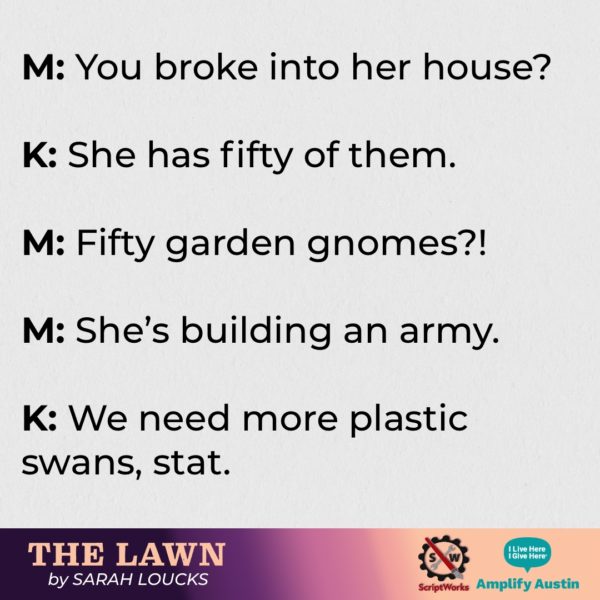 STOP LISTENING by ALLISON ORR BLOCK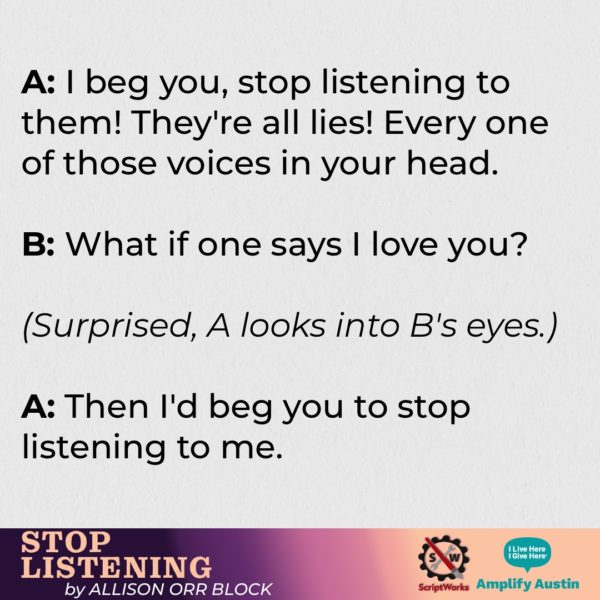 WEIRD RABBIT'S FOOT by FRANKY GONZALEZ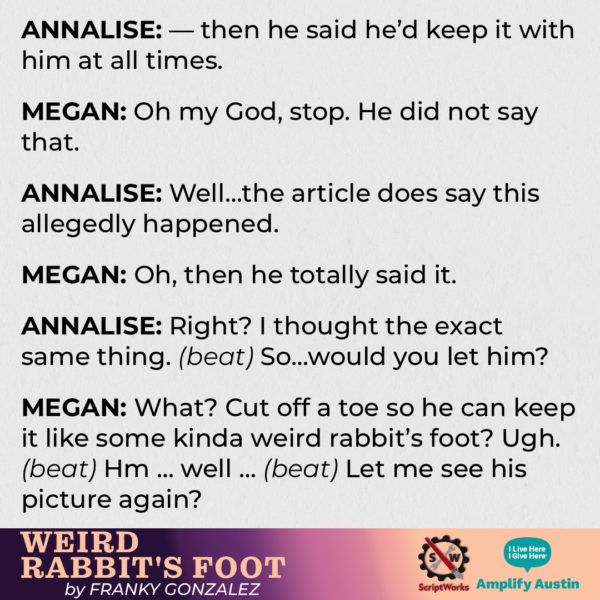 FASHIONABLY LATE by SALLY SEITZ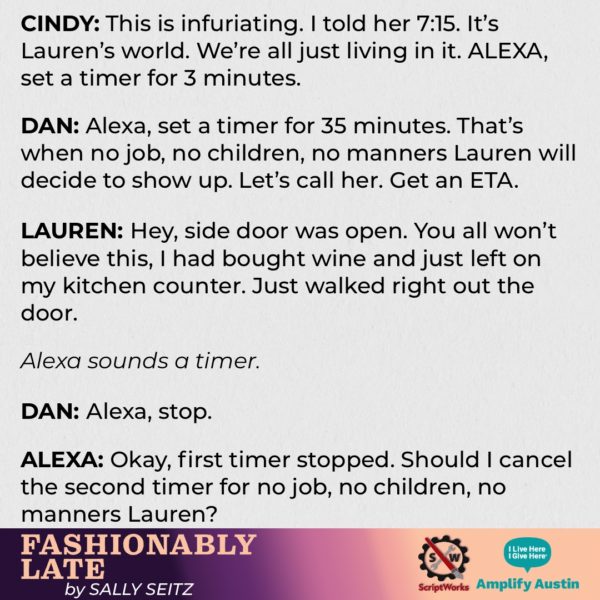 WHAT THE F#@% HAVE YOU BEEN READING? by ZELL MILLER, III