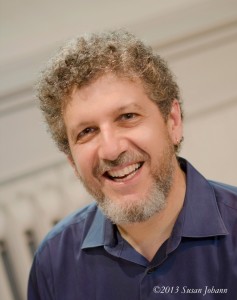 Saturday, April 12th 2-4pm
Salvage Vanguard, 2803 Manor Rd.
Free and open to all!
As the Artistic Director of New Dramatists and the author of several books on the national theatre scene and the world of playwriting, Todd London has his finger on the pulse of the theatre field like few other individuals. ScriptWorks is honored to offer the opportunity of conversation with Todd to our members and the larger community. Where do new plays fit in the theatrical landscape nationally? What is meant by the term "development"? Are plays being "developed to death"? What, if anything, has changed since the 2010 publication of Outrageous Fortune:The Life and Time of the New American Play, the book London authored (with Ben Pesner)? Participants are invited to bring their own questions and join in the conversation.
TODD LONDON is in his 18th season as artistic director of New Dramatists, the nation's oldest center for the support and development of playwrights. Last year saw the publication of his two newest books, An Ideal Theater, an anthology of founding visions for American theatres (Theatre Communications Group), and a collection of Todd's theatre essays, The Importance of Staying Earnest (NoPassport Press). He is also the author (with Ben Pesner) of Outrageous Fortune: The Life and Times of the New American Play (Theatre Development Fund), The Artistic Home, and The World's Room, a novel (Steerforth Press), among others. "A Lover's Guide to American Playwrights," his tributes to contemporary playwrights, appears on howlround.com. In 2009 Todd became the first recipient of Theatre Communications Group's (TCG) Visionary Leadership Award. A former managing editor of American Theatre, he has won the prestigious George Jean Nathan Award for Dramatic Criticism for his essays in that magazine and a Milestone Award for his novel. Under his leadership, New Dramatists received a special Tony® Honor and the Obie's Ross Wetzsteon Award. Todd currently serves on the faculty of Yale School of Drama. In summer 2014, he will assume the post of executive director/professor of drama at University of Washington in Seattle.  He is married to the playwright Karen Hartman, and has two sons, Guthrie and Grisha.