FRONTERAFEST 101
A primer in self-producing for the fringe
A workshop taught by Christina J. Moore
Monday, September 10, 7:30 – 9:30pm
Hyde Park Theatre
511 W. 43rd St.
COST:
$5 SW members; $10 general
INFO/RESERVATIONS:
info@scriptworks.org or pre-register HERE
The FronteraFest 101 workshop, led by ScriptWorks Executive Artistic Director and FronteraFest Producer Christina J. Moore, will guide participants […]
DRAMATIS PERSONAE WORKSHOP
THE FENG SHUI OF REWRITING with John Walch
Saturday, June 2nd 2:00 – 3:30pm
Hyde Park Theatre, 511 W. 43rd St.
Tickets are sliding scale $2 – $20 and available
HERE
The French call it "élan vital", the Romans called it "vital spark," smoothie makers […]
PLEASE NOTE THAT DUE TO TECHNICAL DIFFICULTIES, THE START OF THIS WORKSHOP HAS BEEN POSTPONED UNTIL FRIDAY, MAY 18. 
An Online Workshop with Caridad Svich
Five weeks: May 18-June 15 
Cost: $200 General/$150 ScriptWorks Members
 
Nationally recognized playwright Caridad Svich, of […]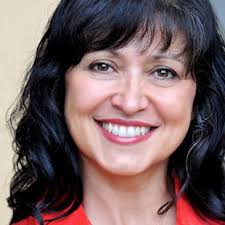 Tuesday, May 8, 7-10pm
Ground Floor Theatre, 979 Springdale Rd.
$40 General/$25 ScriptWorks members
Purchase Admission HERE
KJ Sanchez, founder and CEO of American Records and author of documentary plays such as ReEntry and X's and O's will conduct a three-hour workshop on documentary play-making. […]