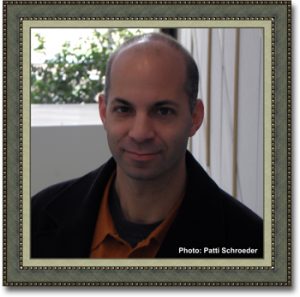 WRITING PLAYS FOR YOUNG PEOPLE & YOU WRITE FUNNY
A combo workshop taught by Don Zolidis
Wednesday, March 18 7-9pm
Salvage Vanguard Studio
2803 Manor Road
$20 ScriptWorks members/ $30 General
INFO/RESERVATIONS: advance purchase here or reserve at info@scriptworks.org
With over 14,000 high schools and twice that many middle schools in the United States with theatre programs, there is an enormous market for plays that can be performed with young people. Playwright Don Zolidis, a former middle and high school teacher, will discuss the art of writing for high schools and middle schools: What are directors looking for? How does a play for a high school differ from a play for a professional theatre? What should we, as playwrights, keep in mind? What about censorship? How do we get our plays into the hands of high school and middle school directors?
In the second half of the program, Zolidis will expand the discussion to include the principles of comedy in general. Special attention will be paid to applying those concepts to high school plays – what makes a play funny? What makes a scene funny? How does your choice of style and format dictate the type of stories you can tell? How does one create believable comedy as opposed to absurdist comedy?
ABOUT DON ZOLIDIS
Don Zolidis is one the most popular living playwrights in America. His 70 published plays have been produced more than 6,700 times and have appeared in every state and 47 different countries. He holds an MFA from the Actor's Studio Program at the New School University and a B.A. in English from Carleton College. He's won multiple Edgerton New Play awards, the Princess Grace Award, and in 2013 his play White Buffalo was nominated for the Pulitzer Prize. He lives in Austin.