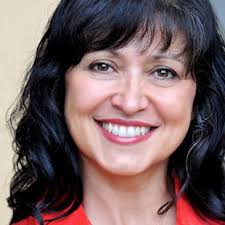 Tuesday, May 8, 7-10pm
Ground Floor Theatre, 979 Springdale Rd.
$40 General/$25 ScriptWorks members
Purchase Admission HERE
KJ Sanchez, founder and CEO of American Records and author of documentary plays such as ReEntry and X's and O's will conduct a three-hour workshop on documentary play-making. She will cover identifying your subject, interview techniques, and models for script development and production.
ABOUT KJ Sanchez:
KJ is the founder and CEO of American Records, dedicated to making theater that chronicles our time, theater that serves as a bridge between people. She is also an Associate Professor at UT Austin and head of the MFA Directing program.
She is the director, co-author and producer of ReEntry, which has been performed at theaters across the country as well as over 50 military bases and hospitals in the US and abroad, the author of X's and O's, a documentary about American Football and is currently writing a documentary play about the US Refugee Resettlement Program. As a playwright, KJ's been produced at (select list) Berkeley Rep, Playmakers Rep, Asolo Rep, Actors Theatre of Louisville, Two River Theater Company, Baltimore's Center Stage, Frontera Rep, Round House, Cornerstone Theater Company and Off-Broadway at Urban Stages and Here Arts. Her plays are published by Playscripts.com. KJ has directed across the country, including Off-Broadway. As an actor KJ performed at the Brooklyn Academy of Music and internationally including the Toga-Mura Festival in Japan and the IberoAmericano Festival in Bogota, Columbia. (She is also the voice of many characters on the cartoons Dora the Explorer and Go Diego Go.) KJ is a Fox Fellow, Douglass Wallop Fellow, and a recipient of the 2014 Rella Lossy Playwright Award and a recipient of the National Endowment for the Arts/TCG Career Development Program. She is an Associate Artist with Cincinnati Playhouse in the Park and The Civilians in New York as well as a New York Theatre Workshop Usual Suspect.