NOTE: THE START DATE FOR THIS WORKSHOP HAS BEEN CHANGED TO FRIDAY, MAY 22nd. THERE ARE STILL A FEW SPOTS AVAILABLE.
Writing is Writing is Rewriting is Writing with Caridad Svich
A five-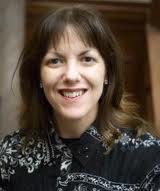 week online workshop starting May 18, 2015
ScriptWorks offers the flexibility of online learning for  this five week intensive geared toward re-animating your plays in progress, locating their core and seeing them anew. If theater is, as we all know, an event in space and a way of seeing, then revising work for live performance is about understanding the true nature of the event and how the stage is a canvas for ordinary and extraordinary acts of disruption and simultaneous healing.
Cost: SW members $150/ General $200
Enrollment is limited, so claim your spot today!
Caridad Svich received the 2012 OBIE for Lifetime Achievement, 2013 National Latino Playwriting Award, 2012 Edgerton Foundation New Play Award and 2011 American Theatre Critics Association Primus Prize. Her plays include 12 Ophelias, Fugitive Pieces, Thrush, Iphigenia Crash Land Falls on the Neon Shell That Was Once Her Heart, Guapa, The Way of Water, Jarman (all this maddening beauty) and The House of the Spirits (based on the Isabel Allende novel). Seven of her plays are published as Instructions for Breathing and Other Plays (Seagull Books), and five of her plays are published as Blasted Heavens (Eyecorner Press). She has also edited several books on theatre and performance, including  published by TCG in 2015. She has taught playwriting and creative writing at the Yale School of Drama, Bard College, Barnard College, Ohio State University, and Rutgers University-New Brunswick. She is currently under commission from Working Theater in New York City. She is alumna playwright of New Dramatists, founder of NoPassport theatre alliance & press (www.nopassport.org), associate editor of Contemporary Theatre Review for Routledge UK and Drama Editor of Asymptote literary translation journal. She holds an MFA from UCSD. Visit her at www.caridadsvich.com