Tuesday, May 26 7-9pm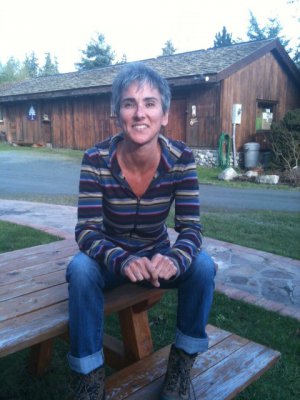 Salvage Vanguard Studio
2803 Manor Rd.
$20 SW Members/ $30 General
Reservations: here or info@scriptworks.org
What does a dramaturg do anyway? How would you work with one? Should you work with one? Can you be your own dramaturg? Can you be a dramaturg for others? All these mysteries and more will be revealed in this workshop with nationally renowned dramaturg, Liz Engelman. Participants willing to have their work discussed are invited to bring in a 5-10 minute play (with enough copies for readers).
Liz Engelman recently joined the faculty at UT Austin and the National Advisory Board of ScriptWorks. She splits her year between Austin and Ely, MN, where she is the founder and director of Tofte Lake Center at Norm's Fish Camp, a creative retreat in the Boundary Waters of Minnesota. Before moving to Austin, Liz was the Alumnae Relations Coordinator of Hedgebrook, a retreat for women writers on Whidbey Island, WA. Liz has served as the Resident Dramaturg at Mixed Blood Theatre, as the Literary Director of the McCarter Theatre, the Director of New Play Development at ACT Theatre in Seattle, Washington, Literary Manager/Dramaturg at Seattle's Intiman Theatre, and as Assistant Literary Manager at Actors Theatre of Louisville. She has worked on the development of new plays at The Playwrights' Center in Minneapolis, Bay Area Playwrights Festival, ASK Theatre Projects, New York Theatre Workshop, the O'Neill Playwrights Conference, South Coast Rep, Denver Center, and Florida Stage. She has directed new plays at The Illusion Theatre, Mixed Blood Theatre, The Playwrights' Center in Minneapolis, and Carleton College. Liz has been a guest at Washington University in St. Louis, the University of Puget Sound, Cornish College of the Arts, and has taught playwriting at Freehold Studio Theatre Lab and The Playwrights' Center. She studied dramaturgy and new play development at Brown and Columbia universities, where she received her BA and MFA in theatre and dramaturgy, respectively. Liz is the co-editor with Michael Bigelow Dixon of several collections of plays, and a new book on playwriting exercises, and of two volumes of monologues with Tori Haring-Smith. Liz has served as President and Board Chair of Literary Managers and Dramaturgs of the Americas, and currently serves on the board. She also serves on the Advisory Board of the National New Play Network and is a member of the New Project Group of ITI. She has written articles published in Theatre Topics and Theatre Forum.